Cohort 4 Key Dates
10 February
Information Webinar
6 March
Application Deadline
15 March
Shortlist Selection
22 March
Technical Due Diligence
29 March
Commercial Due Diligence
What's included?
Coaching and Mentoring
Including pitch coaching, business support and VC support
Solution Showcase
Exclusive HS2 & wider industry showcase events, including Demo Day
Investment Readiness
Tailored investment readiness programme, with support from investment coaches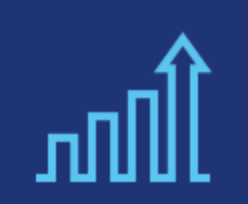 Growth Focus
4 months tailored business support, including group workshops and 1-to-1s
Funding Advice
Bid writing support and exploration of collaborative R&D opportunities
Technical Support
Technical support from Connected Places Catapult and bespoke mentoring
Office Space
Working collaboratively with HS2 and the cohort at the Innovation Birmingham Campus
Business Development
Business development opportunities and introduction to potential customers
Accelerator Goals
Provide bespoke business mentoring to 5 disruptive SMEs
Accelerate investment readiness and develop investment strategies
Spark new relationships with the supply chain and wider industry
Cultivate collaboration between the programme partners and SMEs
Provide bespoke technical support to develop business & technology
Validate value propositions to support the development of pilot projects
Foster commercial opportunities with the supply chain and wider industry

Unlock innovative use cases and drive market potential
Frequently Asked Questions
---
1.      What are the eligibility requirements for this programme?
The ability to deliver us value and impact by solving our challenges is what matters to us most, but we do have some basic eligibility benchmarks.
You must be based in the UK (either headquartered or an office/team based in the UK). We can consider international applicants if there is a strong challenge fit and commitment to work with Department for International Trade to set up an entity in the UK.
You must be either a micro, small or medium-sized business - preferably with under 75 employees and under £10 million annual revenue.
You must be either unfunded or early-stage funded (Pre-seed, Seed, Series A).
Your technology must have been tested, piloted or deployed in a 'real world' environment.
2.      What is your selection process?
After assessing all the applications, we consolidate a shortlist of 15 - 20 applicants. Applications are anonymised during shortlisting to prevent unconscious bias as upholding equal opportunities is extremely important to us. The shortlisted applicants will be invited for a short interview with our Technical Due Diligence panel and our Commercial Due Diligence panel. All feedback and scores will be consolidated to select the successful 5 companies to join the cohort.
3.      How much time commitment is needed from me on this programme?
You will be enrolled onto the programme for 4 months. The estimated time commitment is 0.2 FTE as we try to ensure that all engagements and meetings with HS2 and prospective customers from the supply chain take place within one day per week. Any bespoke 1-to-1 coaching that you choose to take on will also be included within this time.
Latest Events
Make sure to sign up to our latest events to receive more information and support when applying for our upcoming programmes.