Key Dates
15 June
Information Webinar
07 July
Application Deadline
12 July
Shortlist Selection
16 July
Technical Due Diligence
19 July
Commercial Due Diligence
What is the

HS2 Accelerator Programme?

The HS2 Accelerator Programme is a partnership between HS2 Ltd, Connected Places Catapult, and Bruntwood SciTech.

HS2 is a new high speed railway linking London, the Midlands, the North and Scotland - serving over 25 stations, including eight of Britain's largest cities and connecting around 30 million people.

HS2 want to create a legacy of knowledge, expertise and opportunities by driving innovation throughout the design and build of the railway, harnessing new technologies to improve productivity and reduce waste, noise and emissions.

We are committed to creating new opportunities and driving growth outside of London, which is why Connected Places Catapult have partnered up with Bruntwood SciTech to provide an incubation and co-working space for the programme in Birmingham's knowledge quarter at Innovation Birmingham Campus.

The HS2 Accelerator will be inducting two cohorts of 5 companies per year, working together over 4 months to commercialise innovative digital products and services for HS2 and building a legacy of new ways of working and best practice in the industry.

"This fantastic initiative allows some of Britain's brightest SMEs and opportunity to help innovate the HS2 project and wider industry. Those who join the Accelerator have an opportunity to leave a footprint on HS2 and challenge us to improve how we do things. In order to continually develop and evolve, we need to embrace these great ideas to deliver HS2 cleaner, smarter and faster."  
Mark Thurston, CEO HS2.
Am I eligible for this programme?
You must   be an SME
You must   have a UK registered company*
You must   have an innovative digital or data solution at TRL 6 - 8
You must   be able to address the challenge statements with your technology
*or you will set-up a UK registered company if you are selected for the programme.
What's on offer to SMEs
Coaching and Mentoring
Including pitch coaching, business support and VC support
Solution Showcase
Demonstration Day to investors, industry and customers
Investment Readiness
Tailored investment readiness programme, with support from investment coaches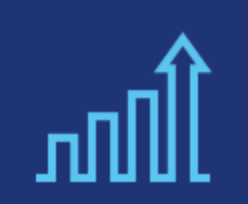 Growth Focus
4 months tailored business support
Funding Advice
including CR&D and grant opportunities
Technical Support
Technical support and sprints and access to technical experts
Office Space
Access to office space at Innovation Birmingham Campus (subject to Covid-19)
Business Development
Business development opportunities and introduction to potential customers
Accelerator goals
Bespoke business support to 5 disruptive SMEs
Support SMEs to secure investment and produce investment strategies
Focus on facilitating discussions that lead to commercial contracts, both UK and international
Support collaborative R&D - where appropriate/applicable
Two agile sprints and technical focused sessions to develop technologies and meet challenge requirements
Support the implementation of potential trials with HS2 and HS2 partners
Support development of FTEs
Challenge 1 - Net Zero
How can we utilise data or digital technologies to decarbonise our operations:
Materials used within construction including digital solutions for:

Accurately forecasting and scheduling the delivery of construction materials for use on site
Increasing the reuse and recycling of materials used within the construction process
Reducing the environmental impact associated with materials used within the construction process

Digitising onsite construction operations, including digital solutions for:

Planning and tracking the movement and management of construction vehicles both on and off site
Identifying and tracking waste and waste management through the construction process
Scheduling of onsite construction activities with a focus on efficiency and waste reduction

Energy and Fuel, including digital solutions for:

Forecasting energy consumption requirements at new and existing constructions sites with a focus on sourcing green/ renewable energy (including real-time energy and fuel reporting)
Optimising construction and site processes to reduce the overall fuel and energy requirements
Challenge 2 - Safety & Security
How can we use data and digital technologies to predict and/or mitigate:
On-site risks and hazards – including digital solutions for:

Behavioural analysis, identifying potential risks and/ or hazards in real-time and mitigating these before they occur on site
Keeping workers safe through reducing exposure to fixed hazards such as excavation collapses and working at height

Unauthorised access access to HS2 sites, including digital solutions for:

Identifying and alerting when unauthorised access has been gained to sites, including innovations to predict and prevent these instances
Identifying and alerting when workers enter excluded or restricted zones that they are not cleared to be in
Latest Events
Make sure to sign up to our latest events to receive more information and support when applying for our upcoming programmes.
Tuesday 15th June 11:00 BST - 12:00 BST