The Future 
of Air Mobility
Accelerator 2022
The Future of Air Mobility Accelerator (FoAM) is seeking innovative solutions 
to join a challenge-led, 6-month aviation accelerator programme powered by 
Connected Places Catapult. 


Applications Close: Midnight 18th September
Apply Now
Watch our application support webinar here
The webinar covered the journey of the programme to date, presentations from partners and information on the challenges that have been set, alongside supporting information on the overall programme vision and guidance on the application process.
About the Programme
The Future of Air Mobility accelerator (FoAM) is a challenge-led, 6-month accelerator programme powered by Connected Places Catapult and in partnership with the Future Flight Challenge from UK Research and Innovation (UKRI). The Catapult will select up to 12 SMEs to join the programme where they will receive support from a consortium of industry, government, academic and regulatory partners on the trial and testing of disruptive innovations. Through a focus on new and emerging challenges within the aviation ecosystem, FoAM will work alongside a consortium of partners to ensure that the programme tackles significant sector challenges and de-risks innovation in the marketplace. 

Alongside the trialling of their solutions, the SMEs will be guided through a bespoke programme tailored to their requirements, including investment readiness, technology and product development support, alongside introductions to aviation stakeholders and potential customers. These activities will be co-designed with the cohort of SMEs to support them in growing their businesses and adapting their propositions to the partners' requirements. 

The SMEs will have the opportunity to access funding through the accelerator programme, which will be used for the testing and trailing of live demonstrations. However, funding is not guaranteed and will be reviewed on a project-by-project basis by the programme.
Benefits
Funding Opportunities
The opportunity to access up to £30K in funding from UKRI  for the testing and trialling of live demonstrations
Coaching and Mentoring
Including pitch coaching, business support and VC support
Business Development
Business development opportunities and introduction to potential customers
Technical Support
Technical support and access to technical experts
Investment Support
Tailored investment readiness programme, with support from investment coaches
Growth Focus
6 months of tailored business support
Solution Showcase
Demonstration Day to investors, industry and potential customers
Am I eligible for this programme?
You must be an SME.
You must

 have o

r are willing  to register a UK company address.*
Your technology must be at TRL 6 or higher.
You must

 

be able to address one or more of the sub-challenge statements with your technology.
*This is a requirement in order to unlock trial funding
Accelerator Challenges
Challenge 1
Future Airport & Vertiport Operations
Improving accessibility for passengers who need more assistance in the infrastructure supporting current and future aviation
Operational integration of eVTOLs alongside existing aircraft at airports
Improving throughput of security processing in vertiports and airports
Optimising for latest time of arrival for vertiport customers
Integrating vertiport infrastructure into urban environments
Enabling infrastructure for autonomous ground vehicles in airports / vertiports
Challenge 2 
Aviation Sustainability
Scaling green hydrogen, green (electric) power and energy storage
Electrical demand modelling for vertiports
Modelling end of life use cases for aircraft batteries
Growing aviation's circular economy – for example, recycling batteries / carbon fibre / composites
Measuring non-CO2 emissions and their impact
Reducing negative impact of aviation, including non-CO2 emissions, perceived noise and social acceptance
Challenge 3
Future Air & Space Traffic Management
Integrating UAS into existing airport traffic management
Enabling infrastructure required for safe UTM in urban environments
Airspace design & modelling for Advanced Air Mobility to help define what the airspace of the future and its management looks like
Cybersecurity standards in autonomous and unmanned air systems
Challenge 4
Enabling End-to-End Mobility
Multimodality - creating an integrated transport system with aviation at its core
First and last mile logistics for air cargo, staff and passengers
Economic and societal impact of UK wide regional and sub-regional air connectivity for people and freight, including any wider implications
Modelling the knock-on effect for ground transport systems alongside airspace management to find an optimal air network
Previous Successes
In 2021, Connected Places Catapult and the UKRI Future Flight Challenge launched the first Future of Air Mobility Accelerator, embarking on a journey to select and fund 11 SMEs to trial and test their solutions in areas of data driven aviation, smart airports and advanced air mobility.

The programme demonstrated not only the art of the possible for new aviation technologies, but how, by collaborating across the industry, we can test, validate and accelerate these technologies to market successfully. The funded trials, together with the mentorship provided, supported the cohort in raising over £5.5 million in investment, securing over £6 million in grant funding, gaining new commercial clients and creating over 65 new jobs. Connected Places Catapult and UKRI are excited to run the accelerator for a second year.

"The Future Flight Challenge is actively looking to push the boundaries of aviation 

technology and encourage new players into the market. We are delighted to be 

working with Connected Places Catapult to deliver this accelerator programme, 

providing SMEs a great opportunity to trial and test their disruptive innovations"
Simon Masters, Deputy Director, UKRI Future Flight Challenge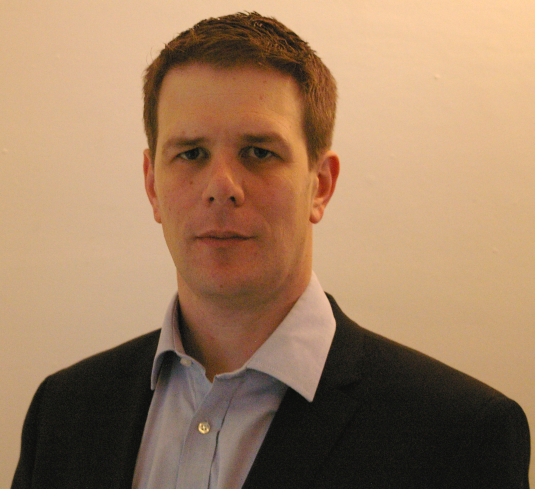 Key Dates
23rd Aug
Application Support Webinar
18th Sep
Applications Close 
29th & 30th Sep
Technical Due Diligence Interviews
3rd & 4th Oct
Final Interviews
Accelerator Goals
Bespoke business support up to 12 disruptive SMEs

Support SMEs to secure investment and produce investment strategies

Focus on facilitating discussions that lead to commercial contracts, both UK and international

Support collaborative R&D, where appropriate/applicable
Agile sprints and technical focused sessions to develop technologies and meet challenge requirements

Support the implementation of potential trials with programme partners

Support development of full-time employees
Programme Team
If you have any question about the programme, please reach out to the team below:

Natasha Giroux
Accelerator Programme Manager
Connected Places Catapult

Email